PLANNING FOR ROUGH TIMES AHEAD
The 49ers front office will have their work cut out for them this season with possible extensions and this offseason with an abundant number for free agents.  Let discuss some of the options that team will have to look at and decide how they will move forward.  All the data provided below is my best guess as of now on how the team will look to handle foreseeable roster movements.
Ford- CBA says that if he retires, then all dead money would affect this year's cap, so that is not possible.  The team can put Ford on IR with the potential for him to return if his back symptoms resolve.  The 49ers have an opt out in the contract for next season but after his current contract was restructured, they would still be on the hook for 14.3M. I would speculate that the team will release him after the season with a post June 1st designation.  Doing this the team will still be required to account for the 14.3M but they would be able to spread the dead money out over the next two seasons.  That would open up 16M in cap space and leave only 4.7M in dead money for the 2021 season.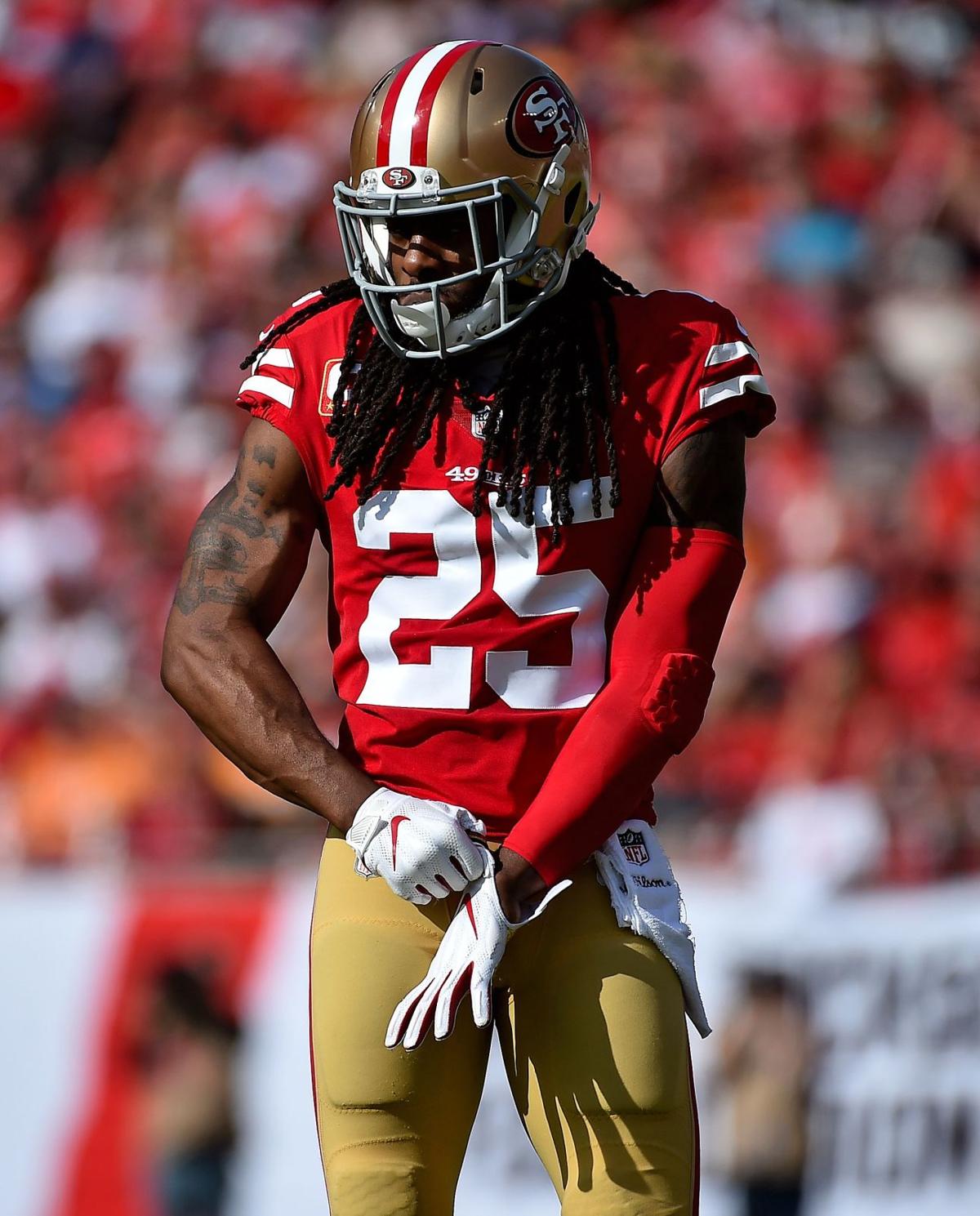 Sherman- Like it or not, he seems to have lost enough of a step that he can become a liability in deep coverage on speedy receivers.  He is a smart player and a great mentor for a young CB group, but he's up for a new contract or extension this offseason.  In a perfect world, next seasons salary cap would have grown and the team would be able to afford a new set of terms but that is not the case.  For now, we know that the agreement the players made, the salary cap for the 2021 season will be no longer than 175M, however it could be higher.  With that knowledge for now we must assume that will be the salary cap which will leave the 49ers will about 15M in cap space for next season.  While I don't think that the team will do it, I could see them potentially trade Sherman prior to the deadline and see if they can get a 2nd or 3rd round pick for him.  If we keep him and don't resign him then highest compensation is at the back end of the third round so if you know he will not be back with the team should pursue trade options if it is not blocked by his contract.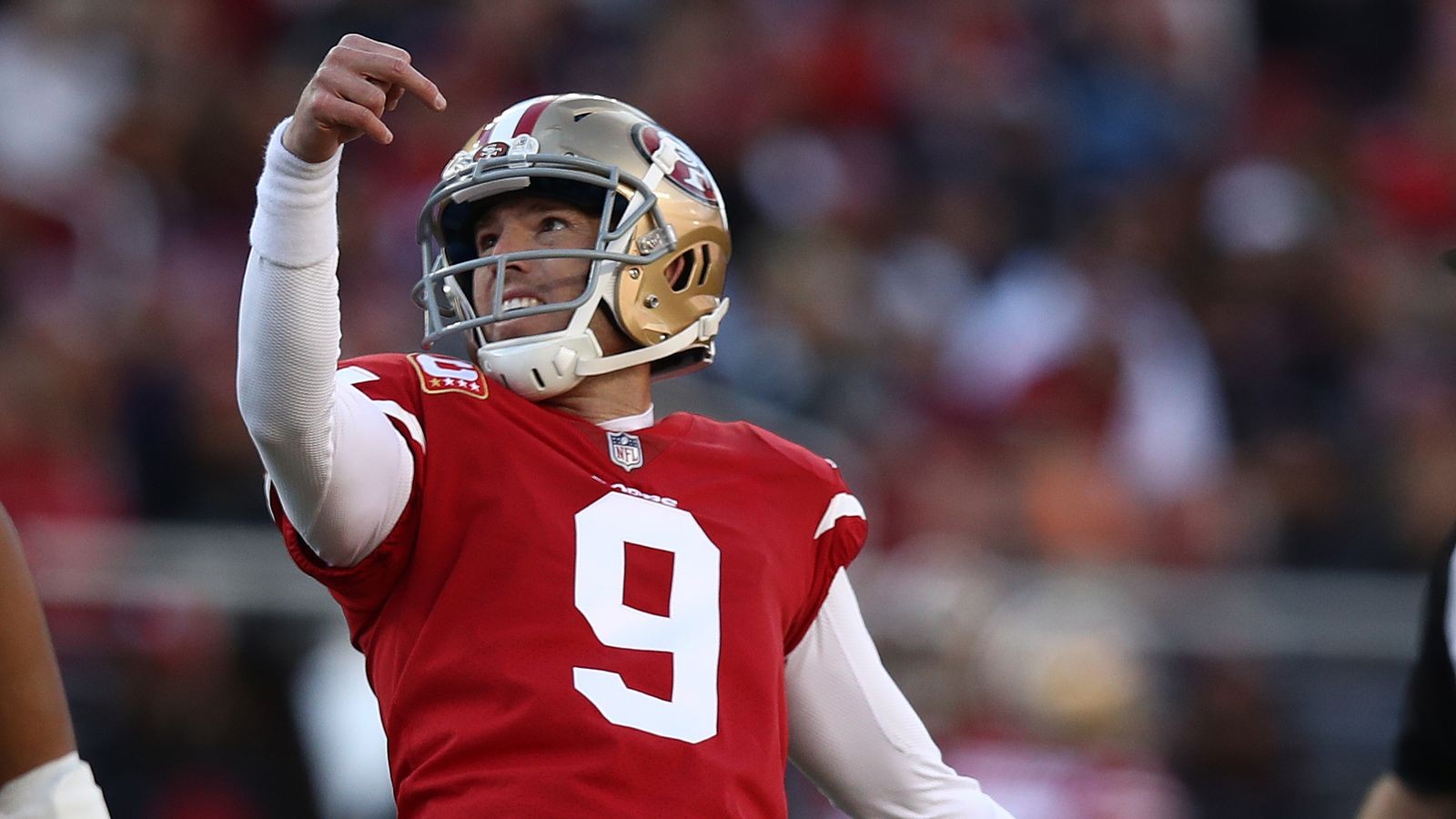 Gould- As clutch as Robbie has been, the team can void the remainder of his contract after the season without penalty.  His cap hit for next season will be 5.2M, and that money could be utilized elsewhere on this team to shore up areas of concern.  If we can get him to do a contract extension this season with a lower cap number next season then that would be an option also.  A reliable kicker can be difficult to find but there are a number of other players that have to be signed or extended this offseason and Robbie may become a cap casualty.
In the offseason the 49ers will have 27 Unrestricted Free Agents (UFA), 4 Restricted Free Agents (RFA) and 3 Exclusive Rights Free Agents (ERFA). The three ERFA; Moseley, Givens and Brunskill, will be brought back on minimal deals like we saw Mullens get this year.  The four RFA; Mullens, Wilson, Dwelley and Harris will be given tenders dependent on the team valuations, so we can expect them back on the 90-man roster next offseason.  As for the UFA, that is where things get difficult.  Looking at the list, this would be how I prioritize them provided they remain healthy and have a productive season.   Any deal struck would need to contain salary breakdowns that are back loaded due to potential decrease salary cap next season.
PRIORITY 1- Sign them to 3-5-year deals.
LT Trent Williams
NCB K'Waun Williams
CB Jason Verrett
DE Kerry Hyder
DT DJ Jones
PRIORITY 2- Sign them to 2-4-year deals that are more incentive based.
WR Mohamed Sanu
DE Ronald Blair
FB Kyle Jusczcyk
RB Jerick McKinnon
S JaquiskiTartt
PRIORITY 3- Sign them to 1-2-year deals that are performance based.
DE Dion Jordan
DE Ezekial Ansah
TE Jordan Reed
DT Solomon Thomas
CB Witherspoon
Then allow the remaining UFA; Beathard, Coleman, Taylor, Austin, Compton, Grasu, Walker, Sherman and Johnson to test the market and look to them to sign minimum deals or very team friendly deals.  There are also several members of the practice squad that should be signed to futures contracts including; CB Tim Harris, DT Darrien Daniels, TE Chase Harrell, FB Josh Hokit, WR Jauan Jennings, and S Jared Mayden.
It definitely wouldn't be beyond reality to think that some of the veteran replacements are already on the roster.  I could see Hokit replace Jusczcyk and Mayden take over for Tartt.  Daniels, Harris, Harrell and Jennings will all have a better shot next year and will all have at least one full season learning Shanahan's playbook.  While the team will have many difficult decisions to make, the team will maintain their Superbowl window, you just have to remain FAITHFUL.